The art trade is an attractive business that requires minimal investment and time to launch a startup. On average, opening a gallery takes about three months and between $5,000 and $15,000. Why is it profitable to start a gallery business now? The art trade is projected to increase by about 15% annually, and people are interested in keeping their savings. Works of art tend to increase in value over time. The most promising market for art galleries is the United States, which accounts for about half of the global art trade. Usually, however, an art dealer is open to more than just one country but extends their business to many countries worldwide.
Key success factors of an art gallery
The most essential factor in attracting a large number of potential buyers is choosing the right art gallery location. You should pay attention to high-traffic areas or areas with a concentration of studios of artists and sculptors. Such places are usually available in large cities where people of art like to create and communicate with their peers in everyday life:
You don't have to be an art expert to start a gallery.
You can hire a curator to find up-and-coming artists and select prominent works, while an art director can organize and plan exhibitions.
Various organizational issues can be solved by specialists from agencies and services located in large quantities on the Internet.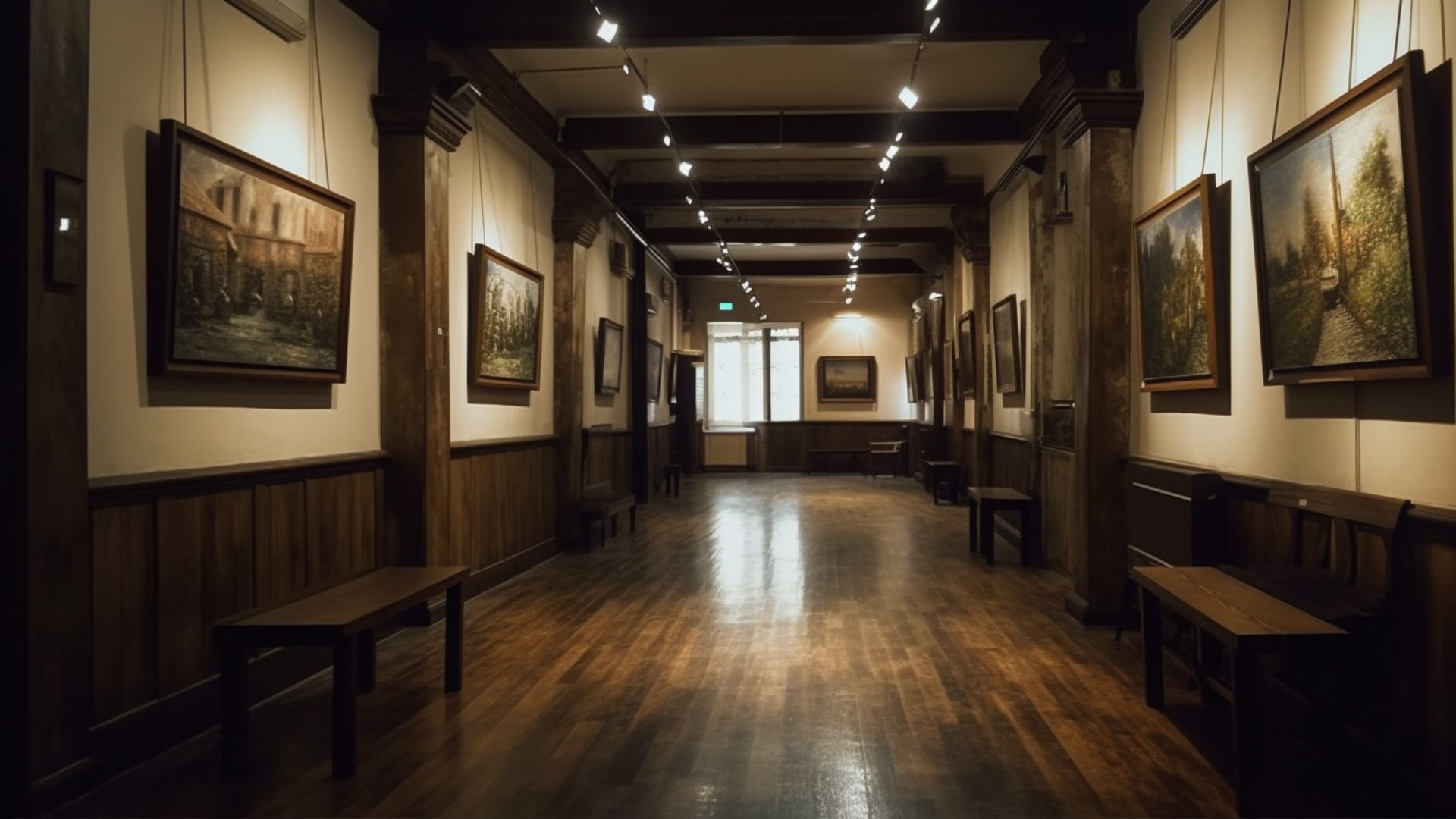 Organizing a gallery can be a manageable initial capital because dealers don't need to immediately pay for the artwork from the artist or sculptor. Payment is due only after the painting has been purchased at an exhibition or online at the gallery's website. The generally accepted scheme of payment is 50% of the sale price after taxes, overhead, and rent, leaving the dealer with an income of about 20%. The average annual income of a novice art dealer with a competent approach and quality marketing is from $150,000 to $400,000. The net margin of the dealer reaches $80,000 a year.
The major factor in the success of the gallery business is the right selection of staff. All staff must be experts in theirn field. If the aspiring gallerist doesn't have enough connections to assemble a team independently, it is possible to turn to a good recruitment agency, which will solve all questions with staff recruitment. After the coronavirus pandemic, when access to public places was restricted, the presence of this business in the digital sphere has increased dramatically.
Therefore, it's imperative to publish a gallery website with a catalog of work that customers can buy online. Properly designing a gallery website is key to success. Therefore, it's recommended to hire experienced developers, designers, and SEO specialists to create a website and promote it in search engines.